Organizing Committee
Conference General Chair
Prof. Shahid Hussain, Jiangsu University, China
Experience:Prof. Shahid Hussain is currently working as a professor (Full) at School of Materials Science and Engineering, Jiangsu University, China. He completed his Ph.D. degree at Chongqing University, in 2015, after starting a Post-Doctoral research fellowship from 2015 to 2017. He joined Jiangsu University as Associate Professor in July 2017 and based on his outstanding achievements and experiences, he was promoted to Full Professor in July 2020 and was also approved by the state Govt of China. Dr. Shahid Hussain and the project team has executed a lot of work in the field of metal oxide, sulfides, MXenes and MOF nanomaterials based applications in gas sensors, supercapacitors and LiS Batteries. He has published high-quality research articles, and also has a wealth of experience, which laid a solid foundation for the project related research. Dr. Shahid Hussain has excellent working experience on gas sensors and has been working on sensor device fabrication since 2011. He has published more than 256 journal research articles indexed by SCI with H-Index is 46 in Google Scholar with 6450 citations (Till date Jul 2023) including Nano Energy, Chemical Engineering Journal, Journal of Hazardous Materials, Applied Materials & Interfaces, Journal of Materials Chemistry A, Sensors and Actuators B, Chemosphere, Inorganic Chemistry, Journal of Cleaner Production, Applied Surface Science, Electrochemica Acta, Materials Science and Engineering, etc. He is also working as an Editor for 18 journals indexed by SCI (Elsevier, Springer, Frontiers, Hindawi, American Scientific Publishers, and MDPI).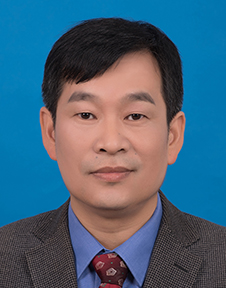 Prof. Rao Yunqing, Huazhong University of Science and Technology, China
Experience: The scientific research and application development in the field of intelligent optimization and intelligent manufacturing has been engaged in for a long time. A number of national major projects including National Key R&D Program project,973 project, National Natural Science Foundation of China project, 863 key project, sub-project of national major science and technology project, ministry of industry and information technology special sub project of intelligent manufacturing, etc., have been presided over and undertaken. The 15 invention patents authorized by China have been obtained, 5 academic works and 1 textbook have been published, and more than 200 academic papers have been published (including over 100 collected by SCI/EI). 1 second prize of national scientific and technological progress award, and 2 first prizes of provincial and ministerial scientific and technological progress awards are won respectively.
Technical Program Committee Chairs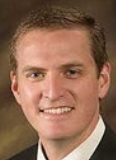 Prof. Bryan Lewis, Department of Mechanical Engineering, Brigham Young University, Idaho
Experience: Dr. Bryan J. Lewis is a licensed Professional Engineer (PE) and a Professor of Mechanical Engineering at Brigham Young University – Idaho. He completed his PhD at the Pennsylvania State University in 2014. He currently teaches courses in numerical analysis, fluid mechanics, thermodynamics, and product design. Dr. Lewis also manages the ME senior capstone design program, partnering student teams with corporations and entrepreneurs to overcome design, process, and product challenges. Prior to BYU-Idaho, Dr. Lewis worked in oilfield research and product development for Halliburton Energy Services. As a senior research engineer, he assisted in development of hydraulic fracturing pumps, sand transport systems, and fluid-sand blending equipment. Dr. Dr. Lewis was the lead engineer for Halliburton's sound-mitigated hydraulic fracturing units. Dr. Lewis holds more than 20 U.S. and international patents for various technologies he helped develop at Halliburton. Dr. Lewis Dr. Lewis also serves in a variety of roles for the American Society of Mechanical Engineers (ASME). He has been the faculty advisor for the BYU-Idaho ASME Student section since 2017. In 2020 Dr. Lewis joined the executive committee for the newly formed ASME Member Development and Engagement Sector, and in 2021 he was elected as chair of the Idaho Section.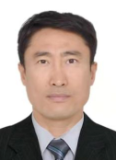 Prof. Jiang Guo, School of Mechanical Engineering, Dalian University of Technology, China
Experience: Jiang Guo is currently a professor at Dalian University of Technology. He received his Ph.D. from The University of Tokyo in 2013. After graduation, he joined RIKEN as a researcher. In 2015, he became a scientist in A*STAR (Agency for Science, Technology and Research). He was selected for the National Overseas High-level Talent Introduction Program-Youth Project, and the young top-notch talents and the "LiaoNing Revitalization Talents". His research interests include ultra precision machining, polishing, mechatronics, additive forging. His research work was highlighted in A*STAR Research. Currently, he has presided over 20 national projects such as , National Natural Science Foundation of China (General Program), National key research and development program, etc. He has won more than 20 domestic and international academic awards, presided over 6 achievements transformation projects, and participated in 2 achievements appraisal. He has published more than 80 journal papers in the top journals in mechanical engineering and holds more than 50 patents. He has been invited to give Plenary/Keynote speechs at domestic/international academic conferences for several times. He is currently a senior member of the Chinese Mechanical Engineering Society, a member of the European Society for Precision Engineering and Nanotechnology (EUSPEN), the American Society for Precision Engineering (ASPE) and Asian Society for Precision Engineering and Nanotechnology (ASPEN), etc. He is also the reviewer for over 50 SCI journals. He serves on the editorial board and youth editorial board of several international journals and as a reviewer for over 50 international journals.
Publication Chair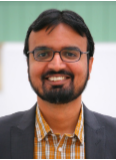 Assoc. Prof. Taimoor Asim, Robert Gordon University, UK
Experience: Dr Asim joined the School of Engineering at RGU in 2019 as a Lecturer in Mechanical Engineering. Dr Asim has worked as a Senior Research Fellow at the University of Huddersfield (2013-2019) and as a Lecturer in Mechanical Technology at the University of Lahore, Pakistan (2008-2010). Dr Asim has completed his PhD in Pipeline Transport (2013) and MSc in Automotive Systems Design (2008) from the University of Huddersfield, and BEng in Mechanical Engineering from the National University of Sciences and Technology, Pakistan (2007). Dr Asim is a Chartered Engineer (CEng), Member of the Institution of Mechanical Engineers (MIMechE) and Fellow of Higher Education Academy (FHEA). Dr Asim's area of interest is Renewable Energy Systems with expertise in Wind Turbines Design. Dr Asim has published over 100 research articles in high-impact international journals and conferences, and has worked with a number of industrial partners on funded projects.
Organizing Committee
Prof. Hazizan Md Akil, Universiti Sains Malaysia, Malaysia
Prof. Jinquan Li, Shenyang Ligong University, China
Prof. Nan-Chyuan Tsai, National Cheng Kung University, Taiwan
Prof. Kai Wu, School of Materials Science and Engineering, Tongji University, China
Prof. Zude Zhou, School of Mechanical and Electrics Engineering, Wuhan University of Technology, China
Prof. Xin Chen, Department of Chemical Engineering, Xi'an Jiaotong University, China
Prof. Weihua Dan,Sichuan University, China
Prof. Seeram Ramakrishna,National University of Singapore, Singapore
Prof. Ming-Yang Chen,Jiangsu University, China
Prof. Xuegong Yu,Zhejiang University, China
A.P. Xuetao Wang, Shenyang Ligong University, China
Technical Program Committee
Prof. Minoru Sasaki, Gifu University, Japan
Prof. Murat Tolga OZKAN, Gazi University, Turkey
Prof. Katarina Monkova, Technical University of Kosice, Slovakia
Prof. Enwei Chen, Hefei University of Technology, China
A.P. Anuj Kumar, University of Petroleum and Energy Studies, India
A.P. Taza, City University of Science and Information Technology, Pakistan
A.P. Engin Derya Gezer, Karadeniz Technical University, Turkey
A.P. SHAMSHAD ALAM, Chandigarh University, India
Doc. Hock Jin Quah, Institute of Nano Optoelectronics Research and Technology (INOR), Universiti Sains Malaysia, Malaysia
Doc. AHMED LEGROURI, International University of Grand-Bassam, Morocco
Updating...